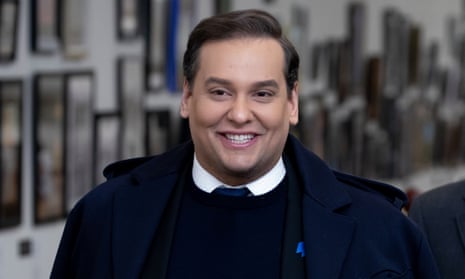 Santos was expelled from Congress on 12 December, and seems to be determined
to take others down on his way out. Photograph: Michael Reynolds/EPA
Actually hate to see him go. :)
Well, the saga of the esteemed George Santos has ended with his expulsion from congress, only the 6th who have achieved this "honored" distinction, which says volumes about just how craven this institution truly is. If one was a fly on a wall, able to see the inherent corruption of those bought and paid for "representatives" who supposedly represent us, one would soon find out Santos lacked the brains and guile to hide the monies given to him by the real owners of the country so eloquently voiced by the late great George Carlin.
Rep. George Santos, R-N.Y., leaves the Capitol after being expelled from the House of Representatives, Friday, Dec. 1, 2023, in Washington. The House has voted to expel Santos following a critical ethics report on his conduct that included converting campaign donations for his own use, making him just the sixth member in the chamber's history to be ousted by his colleagues. Expulsion requires support from two-third of the House.
How George Santos responded to being fact-checked on 14 of his biggest lies
Santos told reporters after his expulsion he was done with Congress.
"Why would I want to stay here? To hell with this place,"
he told reporters outside the US Capitol after the vote.
Needless to say, he'll be on TV as he's now a celebrity where there's no such thing as bad PR. :)